As people return to the office in the post-pandemic world, businesses must assess their IT infrastructure. Many companies no longer want the hassle and expenditure of maintaining unwieldy and expensive in-office facilities. But the data must go somewhere, with many businesses automatically assuming the cloud is the best option.
However, an over-reliance on cloud services can be a hindrance for businesses, with cloud-based outages causing significant disruption to sales and reputational damage. For peace of mind and uptime guarantees, companies need to explore all their options beyond the cloud. Colocation has seen a resurgence as a popular alternative to cloud in recent years, mainly due to its cheaper outlay, security resilience, and uptime capabilities. Colocation provides businesses with a unique set of advantages which can't be attained through other services. Due to the mixture of benefits offered, colocation is a flexible, resilient and efficient way to run your infrastructure.
---
What are the benefits of colocation?
By migrating hardware from your premises to a colocation provider, businesses can appreciate the advantages almost immediately, being able to quickly profit from the economies of scale and reduced operating costs. Moreover, using a colocation data centre provider removes the capital expenditure costs associated with building and maintaining even the most basic server facilities.
Beyond the obvious cost-related benefits of colocation providers, there are many other advantages it can offer businesses. Migrating your infrastructure to a colocation facility is an efficient method for vastly improving a business's security, both physical and cyber.
Many organisations also do not consider the practical risks of having data in a physically accessible location, such as an office, with bad actors often targeting expensive, data-rich IT equipment found in places of work. Colocation facilities offer high levels of physical protection from theft and maltreatment, including 24/7 security and multi-factor authentication systems.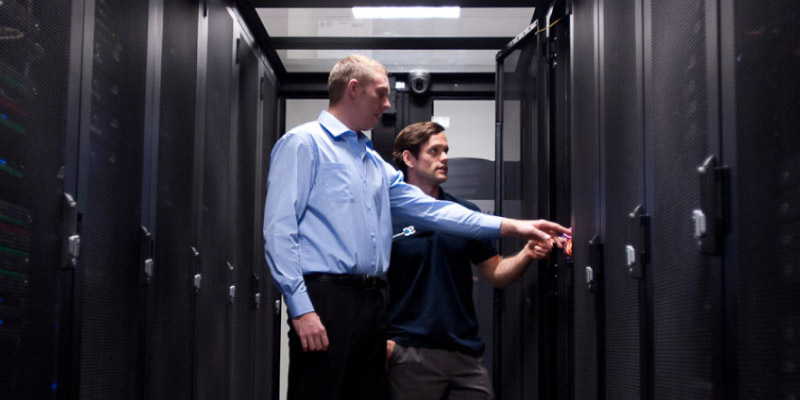 Some colocation providers also offer cyber security services as well, so your data is safeguarded from digital, as well as physical, risks. The widely published cyber skills gap means many organisations often lack the time, knowledge and skill to secure their infrastructure against cyber threats, so finding a colocation provider with security expertise, such as our Move & Protect service, can help to alleviate this burden.
Importantly, colocation data centre providers offer enhanced connectivity compared to alternative services. Colocation providers can guarantee high-speed and extremely resilient connectivity with Tier 1 and Tier 2 fibre on-site, as well as through dark fibre options, data centre interconnects and IP transit. As a result, the connectivity offered by colocation providers is much better than anything an organisation could achieve by hosting its own IT infrastructure at an in-house server. An increasingly popular trend is for colocation providers to facilitate direct connections to the cloud, other data centres, peering exchanges, internet service providers and more. Our ServerChoice Connect service offers these considerable benefits.
The biggest advantage of colocation, however, is the drastically increased uptime and the peace of mind that it provides for decision-makers. Colocation offers businesses an exceptional level of resilience, and thus availability of services, thanks to inbuilt power backups and network redundancy options. High-efficiency cooling systems ensure that all infrastructure components are maintained at the optimal working temperature, prolonging the life of the equipment and delivering better ROI.
---
Accessing colocation
Despite all the benefits that colocation offers, it is not to say that moving IT infrastructure is without risk. Switching provider has the potential for server downtime, which needs managing to maintain a business' reputation. Customers often tell us that hardware relocation is the most significant concern about moving their colocation supplier, even when they're unhappy with their incumbent provider.
While these are genuine and vital concerns, they are not insurmountable hurdles for accessing the benefits of colocation, and it's why we developed our FlexMove® service. FlexMove® supports businesses looking to move colocation providers, or move from in-house hosting to colocation. It's a professional relocation service that makes use of our experienced data centre engineers, specialised transport equipment and meticulous planning to ensure a smooth migration. Moreover, FlexMove® is fully insured and completely free for the customer. It's included in our popular Move & Protect bundle which includes flexible colocation, free relocation and cyber security services.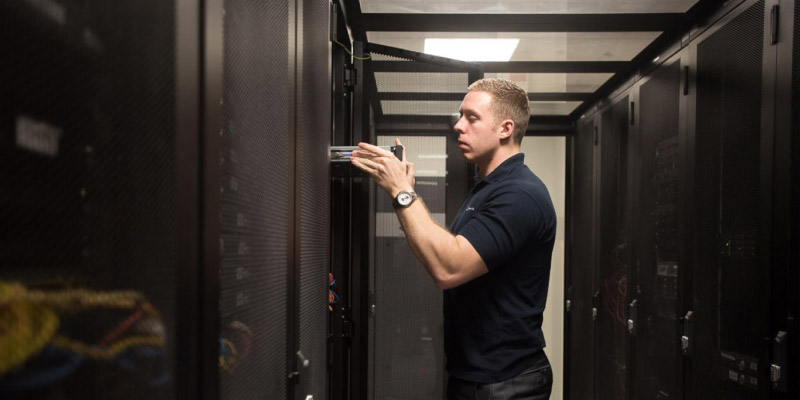 Colocation with ServerChoice
At ServerChoice, we provide a range of world-class services that make migrating and settling your infrastructure a smooth and painless process. We offer multiple rack size options, from a quarter rack all the way to a private suite, whilst providing support for other rack types. Our remote hands services come as standard, so experienced and highly qualified data centre engineers are always available to alleviate your data challenges.
We understand that security is of paramount concern for day-to-day business operations. With this in mind, we use multiple security strategies including biometric authentication and regular penetration testing to ensure our physical and cyber defences are formidable. Using our ServerChoice Connect service, you can directly connect to global data centres, cloud and ISPs securely and safely from your rack.
Find out more about Serverchoice and the services we provide here: https://www.serverchoice.com/colocation