Brexit's impact on the data centre industry has already been strongly felt, with supply chain issues ongoing, which have received much media coverage in recent months. Outside of the headlines, there has been a growing demand for data sovereignty since 2016.
Britain's withdrawal from the EU continues to develop, and so will its impact on the data centre industry. The uncertainty over Brexit still remains, with ongoing negotiations and the possibility of data regulation looming large. For those that will still be looking to transfer data to and from EU states, proactive steps will have to be taken to ensure these services can be upheld.
---
The demand for data sovereignty
There can be difficulty establishing a direct correlation between the data centre industry and Brexit. When it comes to data sovereignty, however, the relationship is clear. Although the post-Brexit UK GDPR means the nation is still principally adhering to the EU's GDPR, there has been an apparent increase in demand for sovereign hosting methods in the UK, with Brexit encouraging businesses to research what storing data overseas means in real terms.
When the results from the referendum were announced in 2016, there was a very real prospect of businesses having to relocate all their data that was stored in Dublin or other EU nations. Nobody wanted to be unable to access or transfer their data from EU servers due to potential new regulation, leading to an increase in demand for UK based data centres and colocation services.
While such regulation has yet to be implemented, this appetite has continued to grow. Wider knowledge and understanding of the physical location of data has led to customers being wearier of hosting ambiguity. Businesses now want to know exactly where their data is, and even physically access it in person if possible.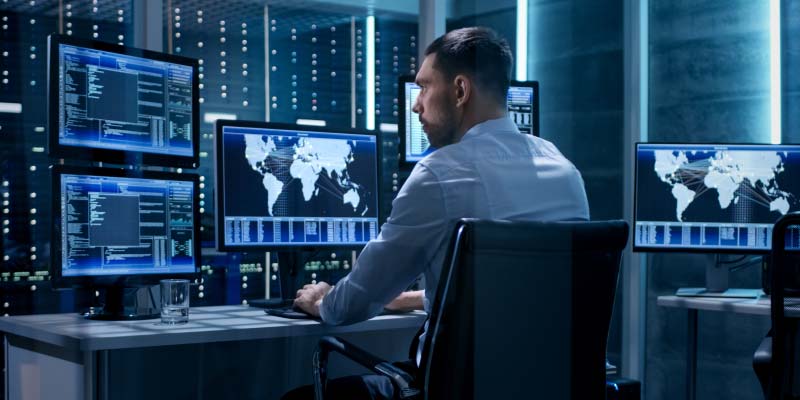 The prospect of new data regulation
Although UK GDPR is currently in place, with data centres being inherently risk averse due to the nature of the service, many providers will be prudently preparing for possible new regulation. In recent times, there has been a growing awareness of global data sharing, which is likely to lead to more legislation on data, an avenue Britain can freely pursue since its departure from the EU.
More importantly, however, both Britain and the EU are free to review and change current data policies, including the European Commission's decision in June 2021 that Britain's data protection was sufficient. John Edwards, the government's new Information Commissioner, has been appointed because of his previous role in re-developing New Zealand's data policy, with the expectation of shaping Britain's data regulation to better align with the government's goal of a "more pro-growth and pro-innovation data regime". Any actions from Edwards that result in a divergence from the GDPR decision has the potential to severely complicate the process of data transfer from the EU, with it being rendered illegal in certain instances.
For data centre customers that would like to avoid such illegality, there are methods that would allow them to circumvent such an issue, such as Standard Contractual Clauses (SCCs) and Binding Corporate Rules (BCRs). These solutions, however, would need to be pursued by each individual customer, presenting opportunities for those that do and risks for those that do not.
---
The road ahead
For every responsible data centre provider, the mission of underpinning a business's online presence through server uptime necessitates a prudent approach, which has helped many already adapt to the challenges Brexit has presented. With the fallout of Britain's withdrawal from the EU still unfolding, data centre providers will need to continue adapting for the foreseeable future and beyond.