In today's increasingly digital landscape, businesses face the critical challenge of managing their data infrastructure efficiently while minimising costs. As organisations generate and store ever-growing volumes of data, the need for reliable and secure data centres has become paramount. Colocation services offered by data centre providers can significantly reduce costs for organisations, enabling them to focus on core business operations while enjoying enhanced performance and scalability.
---
Eliminating business risks
One of the primary advantages of colocation is the elimination of substantial business risk associated with hosting your IT infrastructure in-house. Keeping IT infrastructure in an office, even in a dedicated 'server room' can never hope to achieve the levels of stability and uptime that a true data centre environment can bring. In short, it's presenting risk to your business operations that is entirely avoidable by the simple act of relocating to a local data centre. In times of increased remote working and a harsher economic climate, sustaining the office space to host the infrastructure is also hurting your business' bottom line.
When it comes to the cloud, the lack of control over security and the ease of misconfiguration also points to colocation being a solid, reliable option to minimise business risk.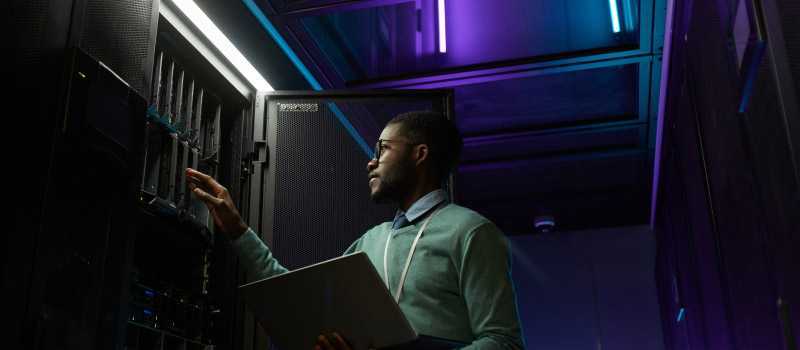 Cost comparison: colocation vs. cloud services
When considering data infrastructure options, businesses often compare colocation with cloud services. While cloud services offer scalability and flexibility, they can come with variable costs that escalate disproportionately as data storage and processing requirements increase. What seemed like a cost-effective option at a previous time may now be a surprising drain on resources. Many IT manager will also be aware of the risks of shadow IT, as cloud providers enable users to provision services, further increasing spiralling cloud costs.
In contrast, colocation provides a predictable cost structure, offering fixed monthly fees based on space, power, and connectivity requirements. This in turn allows businesses to avoid unexpected cloud charges due to bandwidth overages, data transfer fees, or premium support costs. Additionally, for organisations with stable or predictable workloads, colocation can offer long-term cost savings compared to the recurring expenses associated with cloud services.
---
Shared infrastructure, reduced costs
Colocation allows businesses to take advantage of shared infrastructure resources such as power, cooling, and network connectivity. Data centres are specifically designed to optimise resource utilisation, allowing multiple customers to benefit from economies of scale. By sharing infrastructure costs with other tenants, customers can significantly reduce their overall operational expenses.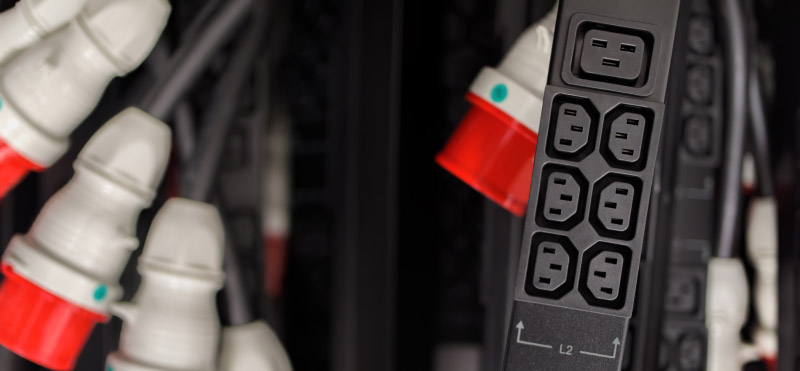 Scalability without overprovisioning
Scalability is a key consideration for businesses dealing with fluctuating data storage and processing needs. In-house solutions often require overprovisioning to accommodate peak demands, resulting in wasted resources during periods of low utilisation. Colocation services offer flexible solutions that allow businesses to scale their infrastructure based on actual requirements, eliminating the need for excessive investments.
---
Enhanced energy efficiency
Data centres consumer large amounts of energy, so optimising power consumption is crucial to reduce operational costs. Colocation providers employ cutting-edge technologies and best practices to maximise energy efficiency, including advanced cooling systems, virtualisation, and efficient power management. By colocating their infrastructure, businesses can benefit from these optimised energy solutions without the burden of developing and maintaining them in-house.
---
Enhanced energy efficiency
Data centre providers specialise in managing and maintaining critical infrastructure, ensuring uptime, security, and operational efficiency. By partnering with a colocation service provider, businesses gain access to a dedicated team of experts who possess extensive knowledge and experience in data centre operations. This expertise allows customers to offload the complexities of infrastructure management and focus on their core business objectives, saving both time and resources.
In today's competitive business landscape, controlling costs while maintaining optimal performance is a priority for organisations of all sizes. Colocation services offered by data centre providers provide a compelling solution for businesses seeking to reduce costs associated with building and managing an in-house data centre. By leveraging shared infrastructure, scalability, energy efficiency, expertise, and robust security, businesses can focus on their core operations while benefiting from cost savings and improved operational efficiency.