Data centres have an increasingly vital role to play in the economy, underpinning the digital infrastructure of many organisations across the nation. We can see the significance of data centres in the recent announcement by the Department for Digital, Culture, Media and Sport (DCMS), that was calling for industry insights to help boost the security and resilience of crucial IT operations. While innovative technological solutions will be important for meeting the DCMS goals, an equally important, and often under considered factors, is the talent that works in the industry.
Data centres have relatively low staff levels compared to other industries, however, quality over quantity is the watchword for data centres. They require highly talented, dedicated and experienced people to be at optimum capabilities.
There has never been a better time to enter the industry. With the current skills deficit and the acceleration of digital transformation brought on by the global pandemic, providers are reconsidering their previous recruitment strategies. Whether you are on an alternative route, come from a non-tech background or are an entry-level candidate, data centres could hold a career for you.
---
Coming from a non-tech background
Making a career switch is a brave decision for anyone to make, and it can seem a particularly intimidating decision when looking to change jobs and break into tech. The sector is often perceived as only for those with strict STEM backgrounds, but in reality, this is not the case. There is a huge demand for expertise in marketing, accountancy, operations and more, with these positions opening the door to a more technical position in future.
The tech industry as a whole, including data centres, is much more appreciative of the value of individuals with varying experiences in technologically focused and non-tech focused roles. Those with backgrounds in business positions are particularly wanted as they will be able to contribute significantly to the process of digital transformation. The variety of insights, life experiences and expertise that people from alternative careers can bring are eagerly looked for in the data centre industry. There are, therefore, abundant prospects for a career in the data centre industry for those from non-tech backgrounds.
I myself have found this to be the case. I began my career working in sales before breaking into the data centre industry as an engineer. My varied career and life experiences made me better prepared for a role in the sector, and help me to this day. Not studying a STEM subject at school or university should be no barrier to entering the data centre industry, and will likely propel individuals further later on in their career.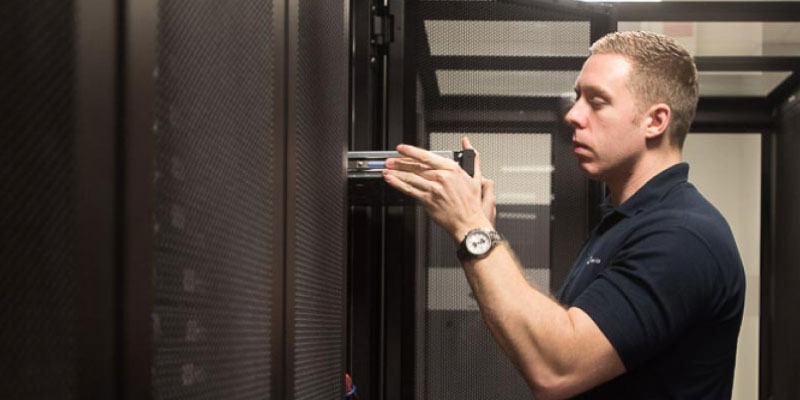 No degree, no problem
Many career opportunities require, unnecessarily in a lot of cases, a university degree. However, in the data centre industry, a lack of a university degree is no barrier to entry. Those with a degree are also very welcome, and there are many technical roles that mean a specialised qualification is needed, yet numerous data centre operators have enjoyed highly successful careers without needing a university degree.
University degrees are not always what data centres look for when recruiting new candidates, as there is a range of far more essential qualities and skills that are required. Data centres form a vital underpinning of the UK's digital presence. Therefore, professionals need to be prepared for and demonstrate the ability to respond to urgent 24/7 demands from customers. The flexibility to work night shifts, and project management skills to ensure continuous customer uptime are also highly sought-after capabilities.
---
Get in touch
For entry-level individuals, reaching out to professionals who work in the industry is one of the best ways to get your foot into the door. Many in the data centre industry are more than used to watching their friends and family have a blank face when in a conversation about data centres, so industry insiders will be more than happy to share their expertise and connections with an enthusiastic individual.
Data centre professionals are rightly proud of their work, so will be happy to show around young people keen to learn more about the industry. You can gain valuable experience and insights into how data centres operate that could be instrumental for your future career. Witnessing first-hand how organisations' digital presence is maintained, and gaining preliminary experiences, will give those starting out a leg up in recruitment opportunities.
There is a lot to be gained by asking to explore the data centre. Visiting a data centre is an excellent opportunity for networking with people who can prove helpful in your future career. As with any profession, making connections with industry professionals will be a boon for your career prospects.

Now is as good a time as ever
Automation and digital transformation are not going anywhere and will only continue to accelerate in importance. Therefore, the demand for talented people to come and work in the data centre industry will only magnify. Data centre recruiters are expanding their horizons and looking outside of the usual box to find talented, hardworking and experienced individuals to help maintain the nation's digital infrastructure.