The term digital transformation is used a lot in business and technology circles, broadly categorising adopting new technology to change operations, with the end goal of greater efficiencies and higher levels of productivity.
This sounds like a no brainer in theory but is incredibly difficult to implement in practice. Many IT departments are too busy keeping their operations running smoothly to have the time to implement a digital transformation strategy. This is even more the case when a business is dependent on outdated architecture.
A modern data centre can circumnavigate these problems, alleviating the pressure on IT teams and automatically upgrading their infrastructure. Businesses need not worry about the cost of managing infrastructure on-premises, nor worry about ever-increasing costs of cloud spend. A reliable data centre provider can give the support and expertise needed to help businesses meet their digital transformation goals.
---

Saving resources
Taking advantage of a colocation facility means organisations do not have to commit significant time and resources to build their own robust environment. The infrastructure is already there and can be seamlessly integrated. We offer a free moving service, FlexMove®, that can take care of this whole process.
On top of this, with a ready-made environment available, organisations also do not have to worry about the possibility of downtime when upgrading their hardware, saving reputations and revenue. Indeed, ServerChoice has a 100% uptime record since 2008.
Ultimately, with the support of a data centre, IT teams can focus more on the innovation required to meet their business objectives. With the underlying hardware taken care of and in a position to be relied upon, organisations can allocate more time and resources to meeting digital transformation requirements.
---
Scalability and flexibility
Growth is a huge aspect of digital transformation. Many of our customers make use of services in order to help them expand. With this in mind, it's important to see digital transformation as a continuous process rather than an end point. As such, objectives can change, and the underlying hardware needs to be capable of adapting to this.
It is very costly to scale up on-premise hardware effectively. Not only will many office spaces lack the supporting network, cooling and power resilience, but the purchase and installation of servers and racks require huge levels of time and skill. If an organisation suddenly needs more levels of computing power, perhaps to support better data analytics, their hardware won't be able to support them appropriately.
Data centre providers are frequently able to rapidly scale up their services in line with customer demands. ServerChoice constructed a new data hall in early 2022 at our Stevenage facility to help support customers' ambitions and we have plans for similar expansions in the near future.
---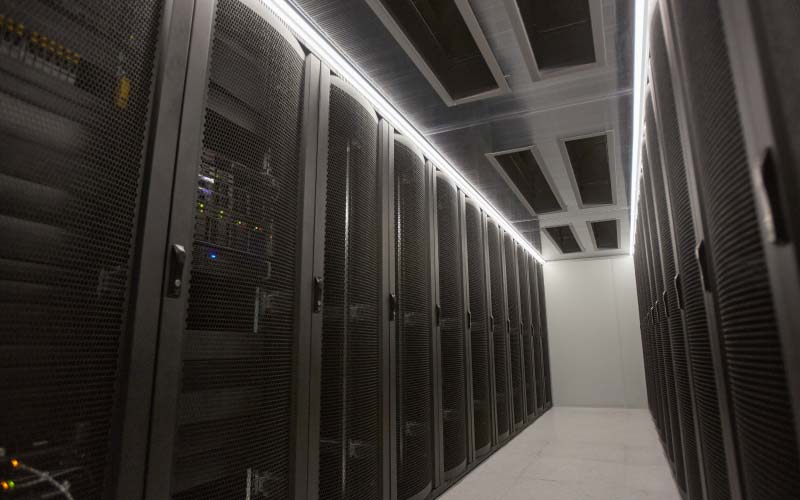 Meeting transformation goals
Digital transformation as an ongoing reality is here to stay. Businesses and organisations that are not looking at the efficiencies and innovations that tech provides will be left behind by their competitors that are. A trusted data centre can provide the backbone needed for organisations to hit their transformation goals, taking on board the difficult tasks so IT teams can focus their efforts where it will benefit their organisation the most.