The lifting of all COVID restrictions in the UK and the end of free lateral flow tests mark the nation slowly shifting into the post-pandemic phase. However, with COVID infection rates still remaining reasonably high, this shift will be a gradual one.
The difficulties of the post-pandemic era, best demonstrated by OFGEM's lifting of the household energy price cap and growing cybersecurity risks as a result of the conflict in Ukraine, are already hitting colocation providers and Britain's data centre industry. High energy bills can present a mission-critical problem and data breaches can instantly undermine a provider's whole offering.
These challenges are knocking on many data centre providers' doors. Thankfully, there are ways they can be answered, with responsible data centres constantly looking for effective ways to meet the challenges of today and beyond.
---
The price of power
It is hard to ignore the rate at which the cost of energy is skyrocketing, especially for those of us in the data centre industry, where energy bills are typically the biggest expense on the balance sheet. Indeed, energy prices were pivotal in Sungard's UK presence going into administration and may have a similar detrimental impact on other providers.
To tackle this threat, cost efficiencies have to be made in this area, the bottom line of which means improving energy efficiency and lowering the power usage effectiveness (PUE). Data centre businesses with access to large economies of scale have many macro-options available to them, such as building wind farms that solely power their data centres. But, for more specialist providers like us, there are many other options we can look at.
Blanking panels can be implemented in most data centres. This addition can immediately augment rack airflow, separating hot and cold air which in turn lowers the amount of energy needed to power a rack's cooling system.
Other measures to improve energy efficiency include identifying idle or low usage servers through the use of intelligent power distribution units (PDU). Being able to view and accurately analyse the individual energy consumption of each server allows for better informed decisions to be made. Servers that are not delivering information and computing services can be switched off, whereas low multiple low use servers can be incorporated into one more efficient system, thereby reducing energy costs.
Energy efficiency improvement can also contribute to longer term strategic goals alongside reducing monthly costs. Many of our customer's requirements have changed and using a data hosting method that is able to demonstrate sustainability and environmental measures is now a top priority.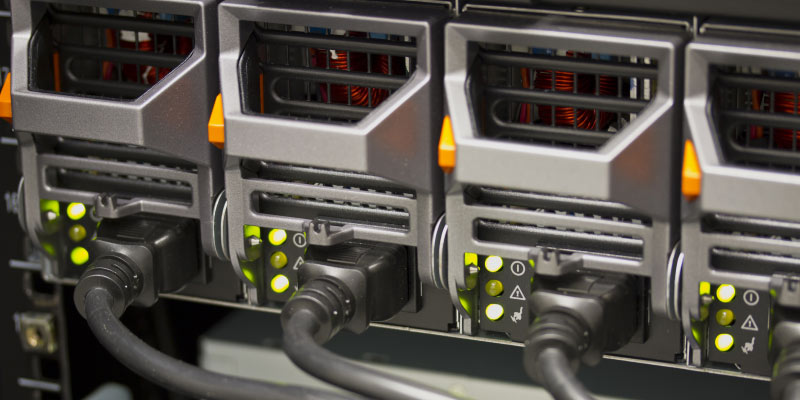 Culture and security
The level of cybersecurity threats has continued to grow at a consistent pace since the onset of the pandemic and has now been catalysed by the conflict in Ukraine. Consequently, the National Cyber Security Centre (NCSC) and the Centre for the Protection of National Infrastructure (CPNI) has released guidance on data centre can improve their security resilience, in both the digital and physical landscape.
The guidance is thorough and extensive but has not provided sufficient direction in one of the most fundamental areas of security - culture. People are the biggest vulnerability in any organisation. Indeed, this is why Zero Trust models have become so frequently adopted, with AI company Nvidia one of the latest organisations to implement this framework following a data breach.
Even though data centres are comparably low staffed enterprises, building a work culture that engages with and prioritises cybersecurity should not be overlooked. Those within the industry understand the value of data as an asset, but there is always more than can be done. Championing the correct behaviours from the top down of the organisation has helped to cement our cybersecurity culture at ServerChoice.
---
Overcoming the hurdles ahead
Lockdowns and remote working proved to cause a spike in data centre usage, despite the many obstacles that period simultaneously presented. New difficulties are already here however, with energy price increases able to capsize businesses the size of Sungard UK and increased cybersecurity threats.
We are focused on improving our energy efficiency and implementing security strategies to match the innovation of cybercriminals to ensure that we always offer an exemplary service to our customers.
To discover how we can help you with your needs, get in touch today.