The data centre industry has come a long way in the last 20 years. The technology that underpins the digital offerings of organisations across the UK has developed at a tremendous pace, leading to greater service and choice for customers.
Previously when looking for a colocation service, many in the market felt constrained. There was an implicit understanding that simply by merit of its location, data centres in the capital offered the most suitable service.
Yet connectivity across the UK has increased in recent years. As a result, data centres outside of London can offer the same levels of connectivity, with the added plusses of reduced risk and locational benefits.
---
Taking a risk-based approach
Data centres are expected to operate a continuous, uninterrupted service. Yet this does not mean they are exempt from external circumstances. A natural disaster could damage the server racks or the infrastructure than underpins them, or an intruder could break into the data centre and disrupt its service.
In a more densely populated area such as London, there are far more external factors at play than outside of the M25. Planning and development where roads are being dug up can damage key network cables that data centres rely on, and there is more chance of a bad actor breaking into the facility and hacking into the system.
On top of this, there is significantly more risk of fuel shortages in London. This is heightened at present, as energy supply chain issues mean data centres are increasingly likely to rely on generators to maintain uptime. Without adequate fuel in reserve, many data centres may be forced to conduct rapid response orders, with fuel trucks brought in to supply generators. With slimmer roads, and a huge number of data centres located in the Docklands area, the scope for fuel shortages becoming mission critical incidents for data centres is greatly enhanced in the capital.
---
Looking at location
Outside of reducing risk, there is a multitude of benefits to choosing a data centre located in close proximity to, but outside of London. The first of these benefits is the ease of access. With larger roads, bigger loading bays and less traffic, it is not only easier to access the data centre but also easier to migrate to it. Transporting cumbersome racks can be a daunting process, but with fewer obstacles in the way, or a service that takes care of the move like ServerChoice's FlexMove®, migration is much easier. Plus it makes parking much easier. This a little thing, but if you need to make regular trips to your data centre, this little nice-to-have can create a surprisingly big impact.
Scaling up your requirements at a data centre is also far easier outside of London. With buildings not being built on top of each other, and less planning permission to contend with, new data halls can be built if a customer requires it.
ServerChoice is an independent organisation, meaning we can be flexible in our operations to meet consumer demands. As such, we have previously built a whole new data centre hall at our Stevenage facility, in order to boost capacity.
One of the main benefits of being based outside of London is the reduced cost, with rent for land and buildings being cheaper. These are huge savings for a data centre provider, which can be passed on to the customer. If uptime and connectivity are still being upheld securely - and at this point I should mention ServerChoice's 100% uptime record - the data centre is ultimately providing the same service for cheaper.
---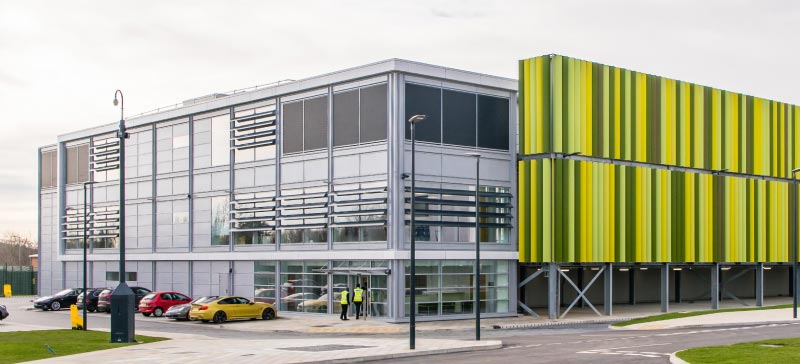 The options are out there
No two data centres are the same, and for many in the market, it's about finding the right provider that can best meet their unique requirements.
Yet network connectivity has improved throughout the country, and as a result regions across the UK are now able to provide a competitive data centre service. In 2023, customers no longer need to be restricted by a provider's locations, especially when the risk and connectivity benefits outside of London are ample.
When exploring the market, don't limit yourself by only focussing on the capital.