Britain is currently preparing for a very difficult winter, brought about by ongoing supply chain issues. Stories of rising energy costs and a predicted shortage of food and fuel have been in regular circulation in the news, resulting in traffic jams on forecourts and worries over if we'll be able to eat turkey for Christmas dinner.
There are a wide variety of factors that have contributed to this rapidly evolving crisis. However, despite the turmoil that businesses have found themselves in due to the supply chain crisis, it is not impossible to put measures in place to prepare for such unpredictable events.
Preparing for the unexpected is one of the areas in which data centre providers excel, due to the inherently risk-averse nature of the industry. Constantly ensuring the continuity of supply and being prepared for all eventualities, no matter how unpredictable they may be, is critical for delivering a resilient service for customers.
---
Data centres – underpinning the digital business
We live in a digital and interconnected world, with businesses increasingly dependent on online services to facilitate transactions and business operations. With customers now accustomed to digital services, digital businesses have proliferated, while more traditional businesses have built new digital offerings in order to compete with these new online players. Those businesses that rely on cash and paper solely are a dying breed.
As a result, these new digital businesses require the proper infrastructure in place, to support their services and facilitate uptime. Many turn to data centres, as they enable businesses to have a functioning online operation, without having to build legacy infrastructure to host their servers. Any shared document, email or online transaction is being stored by a server somewhere, a vast amount of which are held in data centres.

But what if you couldn't access the required documents you need, or your services became unavailable for an extended period of time due to unforeseen circumstances? Any outage, much like the one Facebook experienced at the start of October, can incur significant financial and reputational damage – particularly for smaller businesses that do not have the wealth of the US tech giant.
That's why at ServerChoice, we have made sure that we can provide 100% uptime across all our data centres. To be online 24/7, you need a data centre provider that can also be online 24/7, but the question is - how can we ensure that this will always be the case? Well, there's a number of considerations that contribute to ServerChoice's perfect track record of 100% uptime.
---
Location, location, location
Having a continuous supply chain starts from the very inception of a new data centre, namely choosing where to build it. There are a variety of factors to take into consideration when choosing the location of a new data centre. However, prioritisation of energy costs, power availability and construction fees should not come at the expense of a location's logistical suitability.
Ignoring the visibility and robustness of a location's supply chain may present cost savings in other areas, but in the long term, it represents a huge risk to the continuity of supply lines.
---
Spread your bets
Spreading risk is also of paramount importance. Having geographically diverse fuel suppliers means that a delay or failure of delivery from one source does not represent a mission-critical incident for a data centre.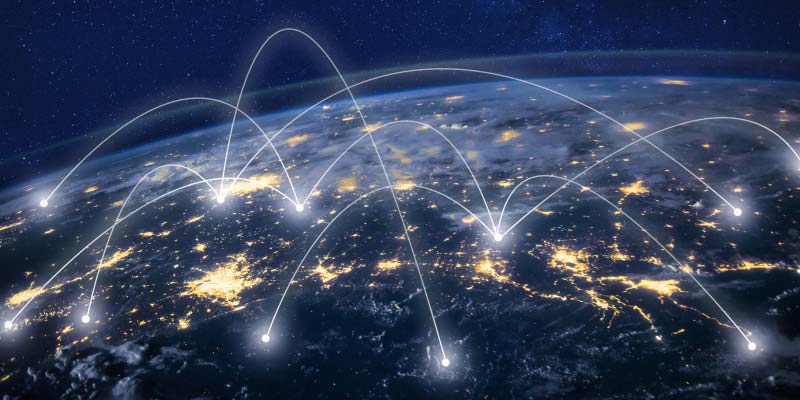 Trialled and tested
Rigorous trialling and testing of supply lines is also an essential part of the job for any responsible data centre provider. Imagine the fuel shortage were to continue for the foreseeable future – how would data centres remain online when there's no fuel to power them? To avoid this scenario, data centre providers will work with logistics companies to test dry runs in the middle of the night. This enables them to confirm that they can receive adequate amounts of fuel, at any time of day, in case of an unpredicted and sudden shortage. It is something that we regularly schedule in with our suppliers too, to ensure that we are always prepared for the worst-case scenario.
---
Be honest with yourself
Ultimately, an honest and acute assessment of the supply chain is vital, and it is incorporated into every business decision at ServerChoice, internal or external. Will taking on a new customer or expanding our capacity surpass our supplier's capability to meet our needs? Will a hot day in April increase road traffic and delay our suppliers? Evaluating the possible impact of any development, whether small or large, on our supply chain is at the forefront of our decision making, as it should be for any responsible data centre operator.
It is critical that data centre providers are aware of the requirements of their supply lines and strictly adhere to them. Failure to do so not only hinders operations but, more importantly, it jeopardises the multitude of businesses that data centres uphold. That's why ServerChoice prides itself on its 100% uptime record. No matter the scenario, we already have a solution in place and our customers can have peace of mind, knowing they are in good hands when they use our services. It goes to show that while fuel shortages and supply crises are not always expected, they can certainly be prepared for.