The Uptime Institute has been classifying data centres for over 25 years, in an attempt to measure the likelihood of the facility being able to maintain uptime. It is a simple tiering system, ranging from tier one to tier four, with the criteria assessing maintenance, power, cooling, and fault capabilities.
The Uptime Institute is a highly commendable organisation, but issues arise, however, when a potential customer is shopping around for a new data centre provider and is reliant on the tiering system alone. Most organisations do not have intricate data centre expertise and may take the Uptime Institutes measures as gospel. However, there is no sure-fire way to guarantee uptime. A data centre can implement the most state-of-the-art power facilities, but that doesn't prevent a cybercriminal from shutting down the system or a natural disaster from damaging its energy supply.
There are also a variety of factors that the tier system does not consider, which can be key indicators of uptime. Location, security, the equipment in the facility, the data centres historical performance, and the staff all play pivotal roles in maintaining uptime.
If you're exploring your options in the data centre market, read on to find out what else to look for alongside the Uptime Institutes tiering system.
---

Look at historical performance
By no means does something having happened previously mean it will continue to do so again. But when it comes to performance, consistently achieving exceptional results is a strong indicator that any organisation will strive to do so in the future. Conversely, if an organisation consistently falls short of targets, there may not be the same intention to meet standards.
ServerChoice has never had a period of downtime in the last 15 years. But this would not be taken into account during an Uptime Institutes tiering assessment. By only evaluating a snapshot of technological capabilities, the tiering system misses out on a variety of historical factors that may better demonstrate a provider's uptime capability. How have they previously responded to a disaster or how frequently do they conduct dry fuel runs?
There is a multitude of historical factors with data centres, all of which can be used by a prospective customer to assess its uptime capacity.
---
Staff are the secret weapon
While data centres are typically not the most heavily staffed organisations, our people play a vital role in ensuring our standards are adhered to, especially with uptime. Without engineers on-site 24/7, disaster recovery is impeded, and network connectivity will likely not be optimised.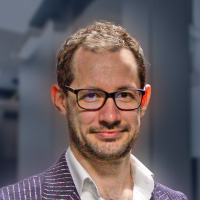 Adam Bradshaw
Commercial Director
"ServerChoice's commitment to giving our customers a truly industry-beating data centre service runs through our whole team. Every one of us loves doing what we do and going further for our customers. We make sure that every customer gets the direct contact details of every head of department."
This is another key variable that the Uptime Institute does not consider. Having the latest cooling technology to the racks can be an asset, but if the staff does not have the knowledge, capability, or attitude to use the technology effectively then its promise to ensure uptime is significantly undermined.
Ultimately a data centre can only be as good as the people inside it.
---
Equipment & technology
For those without data centre industry knowledge, it would be easy to misconstrue the tiers as classifications of a data centre's IT equipment. However, this is not the case. The tiers only confirm the standard of the physical environment of the facility, not the IT systems inside. Hypothetically, a data centre could be awarded tier four while not providing any connectivity services or have racks that are 30 years old, both of which would result in a lower quality of service.
Fixating on Tier standards can also obfuscate much more important measurements and metrics that should be considered when choosing a data centre partner. For example, balancing ease of access and security of location, any value adds that can make a big difference, or the connectivity providers.
---
What to do about it
The tiering system can provide valuable assessments, but only for a select few areas of the datacentre. It is a piece of the puzzle but far from indicative of the whole picture, and should not be the sole motivation behind choosing a data centre provider.
Instead, visit the data centre to gain a holistic understanding of its capabilities. Chat with its staff, look at its racks, examine its security and DR capabilities, and evaluate its historical performance. It's not all about tier 4.