When it comes to measuring success, it can be easy for businesses to get lost in a sea of metrics. Whilst balance sheets and cash flow statements have a role to play, sometimes nothing can provide a better insight into the health of an enterprise than customer feedback.
At ServerChoice, we regularly run Net Promoter Score (NPS) surveys to give our customers the opportunity to provide their honest perspective on our working relationship, so we know where we are excelling and what can be improved.
---
What is an NPS?
In short, an NPS is a market research metric that surveys customers on their general opinions of a business. It allows organisations to get a proper insight into their customer relationships, where clients can be honest about what they enjoy about ServerChoice and any areas where improvements could be made.
The score is reached by subtracting the percentage of customers who provide a score of 6 of less, these are known as detractors, from those who have provided a score of 9 or 10. Those that provide a score within the latter margin are known as promoters as they are likely to recommend a business to their peers. Any score which sits between these two metrics is known as a passive.
There is a danger of putting too much emphasis on just one metric, but an NPS score provides a good indication as to the health of a business' relationship with its customers.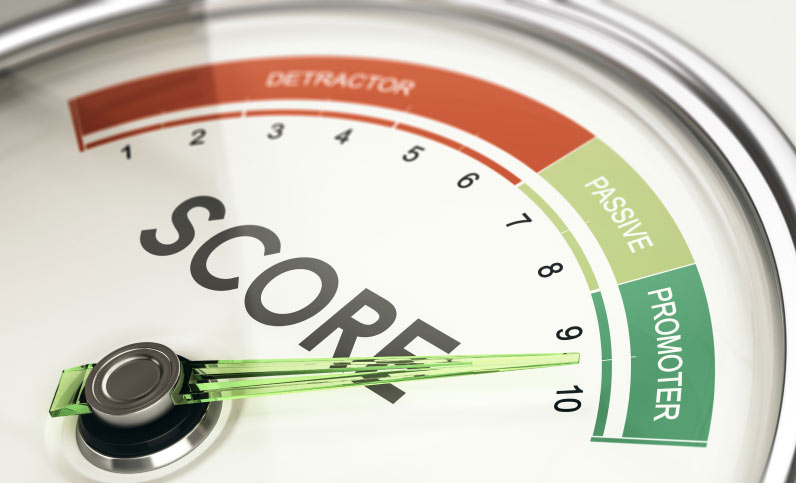 But what if you couldn't access the required documents you need, or your services became unavailable for an extended period of time due to unforeseen circumstances? Any outage, much like the one Facebook experienced at the start of October, can incur significant financial and reputational damage – particularly for smaller businesses that do not have the wealth of the US tech giant.
That's why at ServerChoice, we have made sure that we can provide 100% uptime across all our data centres. To be online 24/7, you need a data centre provider that can also be online 24/7, but the question is - how can we ensure that this will always be the case? Well, there's a number of considerations that contribute to ServerChoice's perfect track record of 100% uptime.
---
Where does ServerChoice rank?
At ServerChoice, we regularly run NPS surveys so we can deliver the best possible experience for our customers. We're delighted to share that our most recent survey, running across October, came back with extremely positive results. Out of the customers surveyed, 83% were categorised as promoters, whilst no customers provided a score of 6 or less. With 17% being recorded as passive, this gave us an overall NPS of 83%. For context, a recent study found the average NPS for our industry to be around 45%, which is considered a healthy score.
An NPS survey also gives customers the opportunity to provide written feedback on how they are finding the working relationship. We were lucky enough to receive a number of positive comments, including:
"Great service and very good value for money. Friendly staff, always ready to help!"
"They have always been quick to answer any queries, happy to help in any way for us. Their team is very knowledgeable."
"Over the last couple of decades I have used half a dozen different data centres and the people at ServerChoice are by far and away the most helpful, responsive and considerate. When this is coupled to a superior data centre with better value than any other I have used, it is a winning combination."
---
Exceeding expectations
Although we are delighted our customers have expressed such satisfaction with our services, this doesn't mean we're about to rest on our laurels.
We realise that in the current climate, with many businesses exploring new ways of working and facing uncertainty in the future, agility is key. Organisations know how quickly circumstances can change and require IT infrastructure that is able to adapt with the fluctuating landscape. With this in mind, we recently launched ServerChoice Connect, a new network connectivity service that allows users to seamlessly connect to other data centres, cloud providers and peering exchanges direct from their ServerChoice rack. Businesses can capitalise on the benefits of different environments, and adapt to changing market demands as required.
This is just one of the initiatives we are exploring to continue to provide our customers with the IT infrastructure they need. In periods of disruption, it's more important than ever to actively listen to your customers and exceed expectations. If you're interested in finding out what ServerChoice can offer your business, get in touch and see how we can help here.