Energy efficiency and sustainability have never been higher on the agenda for consumers and businesses, and rightly so. Global temperatures continue to rise at a rapid rate, with the window of opportunity for tackling the climate crisis shrinking day by day.
It is the responsibility of all businesses to make positive efforts to reduce their environmental impact. Due to their high energy consumption, data centre providers will have to take more actions than many other enterprises, not only to contribute to the climate effort but also to remain competitive in a marketplace that demands such action.
Since our inception in 2008, we have always prioritised our data centre's impact on the environment. From obtaining energy from renewable sources to increasing the efficiency of individual components, there are achievable steps every provider can take to reduce their carbon footprint.
---
What can data centres do?
On a broad level, there are many proactive measures that data centre providers can take in helping to tackle the climate crisis. Using power generated from renewable resources is one such way and is something we at ServerChoice have done for several years. We are proud to say some of our data centres are powered by 100% renewable energy, and we're working towards extending that to all our facilities.
Where we can, we also use less CO2 emitting fuels ourselves. At our Harlow data centre, our generators are powered by Hydrotreated Vegetable Oil (HVO), a cleaner alternative to diesel which is traditionally used to fuel generators.
At no point does this have a detrimental impact on the customer. Synthesised from vegetable oils using a specialist hydrotreatment process, HVO is a second-generation biofuel that significantly improves upon the performance of earlier biofuel iterations. It has improved burning efficiency that offers the same level of resilience as traditional fossil fuels, all while eliminating 90% of net CO2 output.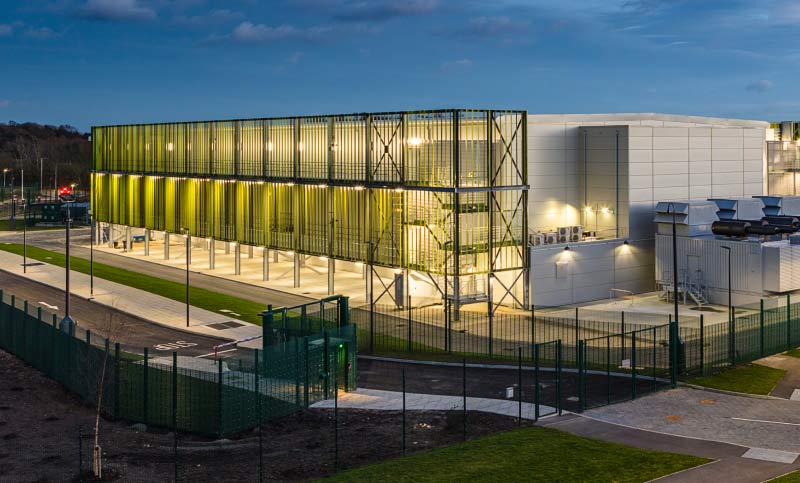 We also aim to help the climate effort by looking to solve inefficiencies at the smallest scale. By providing blanking panels to all our customers free of charge, we are able to fill the gaps between equipment within a customer's cabinet. Not only does this optimise airflow throughout a rack, but it also prevents the mixing of hot and cold air, allowing for the equipment's cooling system to work more efficiently.
Energy efficiency has always been a serious consideration for us at ServerChoice. Maximising efficiency is not only the environmentally responsible path to take, but it can also have a positive impact on the bottom line. By driving down our energy usage we reduce our overheads and can pass the cost savings onto the customer, helping us to provide both fairer prices and a better service that our customers value.
---
Our new sustainability initiative
ServerChoice is proud of the environmental steps that we have already taken. However, there is always more that can be done. We are now looking to extend our sustainability measures to outside our data centres through our tree planting pledge, helping to support reforestation efforts in Madagascar, Kenya and Haiti.
For every one kilowatt of energy that is sold, we will plant one tree in these locations. A single tree planted sequesters the equivalent of 732.9 miles driven in a non-electric car, while also contributing to the protection of wildlife and encouraging the ecosystem of the area to thrive.
The environmental issues that society faces today are huge and ever-evolving, which tree planting and carbon sequestration cannot solve alone. However, it is one of the many small but necessary steps that data centres and other businesses can implement to help meet the challenges the world is facing today.
You can find out more about our sustainability initiatives here: https://www.serverchoice.com/sustainability