With all the options out there for choosing a data centre partner, you want to work with someone that goes the extra mile. But with so many service offerings and value propositions, how can you compare providers evenly?
A good starting point is to compare the essential components of a data centre provider's colocation offering. Price is a trusted metric, but it doesn't tell the whole story. In addition to asking about additional services available, ask what's included as part of the base cost. For organisations looking to compare providers on a point-by-point basis, we've created this free checklist to help you compare.
At ServerChoice, we've always prided ourselves on our ethos of doing the right thing, for both our customers and wider society. It's an essential part of how we're able to deliver our outstanding services. The obvious part of this is the investment we put into making sure our colocation infrastructure delivers the highest uptime and resilience. All our data centre facilities have had a 100% uptime record since our inception, as well as guaranteeing at least N+1 resilience and access to hundreds of carriers.
But doing the right thing goes beyond providing technical capabilities of the highest standard. It's also about putting our customer priorities at the top of the agenda. We're driven by our values of accountability and responsibility, and are able to deliver on this thanks to being privately owned - we don't have any shareholder pressure to maximise profits by offering substandard services.
To make sure we're the right partner for you, we have a range of initiatives, including our popular big hitters of free hardware relocation and a 30-day cooling off period. We're also able to tailor our services to each individual customer's set of specifications. If you want to access clouds, ISPs, data centres, and telcos direct from your rack, you can do so through our ServerChoice Connect service. If you need more capacity than we currently have, we can expand one of our data halls. If you need support outside of hours, one of our remote hands will be there to help. All of these features amount to the ServerChoice difference.
---

Free relocation - lowering the barrier to entry
Often, one of the most significant barriers to choosing the right data centre provider is moving the racks. On top of being costly, there are risks involved. With a lack of technical expertise, there is the potential for your hardware to be damaged, and any period spent offline can prove costly in terms of money and reputation for a business.
Our FlexMove® service uses skilled data centre engineers to tackle this issue for you. We use specialist equipment, taking care of the whole plan and migration. We're also fully insured, so you can rest easy knowing your data and racks are safe.
We firmly believe that migration should not be a barrier to accessing the best infrastructure option for your organisation, and we take every step to assist you in this journey.
---
Personal accountability
Accountability is another huge part of the ServerChoice ethos. When contacting us about an issue or request, our customers don't need to go through a call centre, or navigate a first-line support service that doesn't have the right expertise. Our customers get straight to our support engineers or accounts staff, so the issues can be solved as quickly as possible. We make the names and numbers of our management, accounting, and sales staff freely available to our customers, and the whole team are invested in offering a personal service. You can see some of the faces you'll likely meet as a ServerChoice customer over on our meet the team page.
---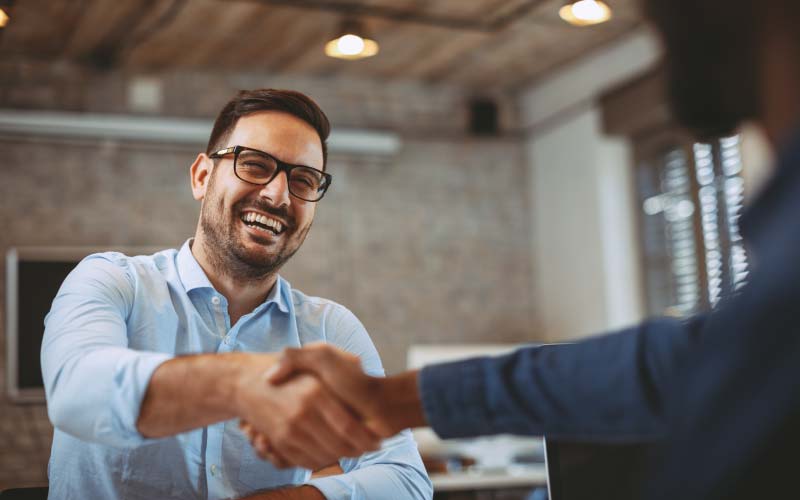 How about a no-strings cooling off period?
We strive to do the best for everyone, and we're so sure that we'll be the right partner that we offer a no-strings 30-day cooling off period. If you're not happy for any reason within the first 30 days, you're free to leave without penalty - you only have to pay for whatever you've used so far. I'm happy to say that, to date, all our on-boarded customers are thrilled with us and no-one has taken us up on this offer.
---
Making it easy to choose ServerChoice
Going the extra mile and putting our customers front and centre has been a fundamental aspect of ServerChoice since our inception in 2008. One of our main values is always offering a service that you can't find at other data centre providers. These features are hard to find at other data centres, and we believe are what makes us special. If you're interested in working with a provider that goes the extra mile, you can get a quote below.