Data centres are complex operations, tasked with the huge responsibility of underpinning a business's digital presence in the modern economy. Successfully running one requires evolving expertise in IT, and being able to keep abreast of fast-paced technological changes. This encompasses a wide range of technical knowledge and understanding, all required at varying degrees from a data centre engineer position right up to a senior architect role.
For those looking to succeed in their data centre career, getting to grips with technical specialities is only one aspect of career fulfilment. Although being a cornerstone of the tech industry, there are many other avenues for data centre professionals to explore that can lead to long-term success. Certificates and accreditations, as well as soft skill development greatly contribute to forging an effective data centre professional.
---
Technical capacity
While many can enter the industry from a non-tech background, developing a technological understanding is a requirement for longevity in the data centre profession. The demands on data centres for 100% uptime, cybersecurity resilience and connectivity mean this is an area that cannot be neglected.
As data centres evolve, so too will the technical knowledge of their professionals. Many providers are incorporating new connectivity services into their offerings, so professionals will need to broaden their understanding of areas such as public cloud. The recent upsurge in organisations embarking on digital transformation journeys means forward-thinking individuals will be wise to expand their knowledge of emerging fields like automation.
Those in the sector that come from non-technical backgrounds or work in non-technical fields should not be intimidated by building their understanding in this area. Having even a basic understanding of coolant systems or network connectivity can be hugely complementary to data centre professionals in non-tech roles such as sales or finance, adding further insights to better inform their responsibilities and decision making.
"The tech industry as a whole, including data centres, is much more appreciative of the value of individuals with varying experiences in technologically focused and non-tech focused roles. Those with backgrounds in business positions are particularly wanted as they will be able to contribute significantly to the process of digital transformation. The variety of insights, life experiences and expertise that people from alternative careers can bring are eagerly looked for in the data centre industry. There are, therefore, abundant prospects for a career in the data centre industry for those from non-tech backgrounds."
---
Read what our Commercial Director, Adam Bradshaw, has to say on this interesting topic in his blog about getting started in data centre careers.
Data centre certificates
Relevant qualifications are strong indicators of capability in any profession, but their benefits do go further for those working in data centres. Qualifications are not a necessity for starting a data centre career, if you have the right attitude and aptitude you can get your foot in the door, but they can prove to be a huge asset for progressing it.
Not only does participating in a course provide a tangible accreditation that can be used to demonstrate expertise - and provide a nice certificate for the LinkedIn profile - but it also offers an opportunity to grow an individual's understanding of a specific area they may not have time to do in their day to day job.
For systems engineers busy moving racks and lifting floor panels, they may not have the time to reflect on what it takes to lead other team members. Working towards a certificate provides a shortcut to accessing the knowledge needed to push onto the next stage of an individual's career.
There are plenty of accredited data centre courses to choose from for all professional levels here in the UK, from LondonIT's Certified Data Centre Professional Course to the Data Centre Management Professional from the CPD. I'd highly recommend exploring the options available to find the right fit for you.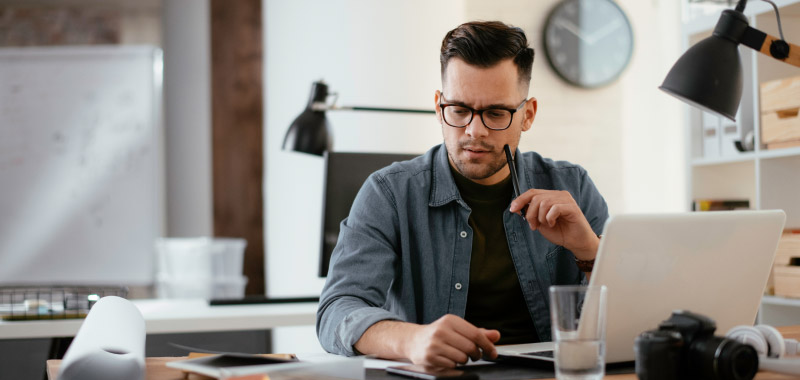 Developing soft skills
Technical capabilities are the foundation of many successful data careers. Often neglected yet equally important however are soft skills, many of which are requirements for those looking to progress to the next level and take on greater levels of responsibility.
The first and foremost of these soft skills is organisation. A lack of organisation invites problems and crises, both of which can ultimately result in downtime for customers. Strong organisational skills contribute immensely to preventing these self-inflicted outages that are the result of human error.
Communication is also of the utmost importance. Despite data centres being typically low-staffed organisations, being able to deliver messages succinctly to both employees and customers helps to set professionals apart.
For ambitious people who are either looking to make the next step up in their career or building their understanding for long-term success, professionals need continually build technical knowhow, striving for certificates and develop soft skills to stand out from the crowd and help achieve their career ambitions. By taking these steps, data centre operators can propel their career forward.